Overview
Follow the instructions in this article or on your welcome email to activate your Aptem account.
You will be sent an email inviting you to activate your Aptem account – it will look like this: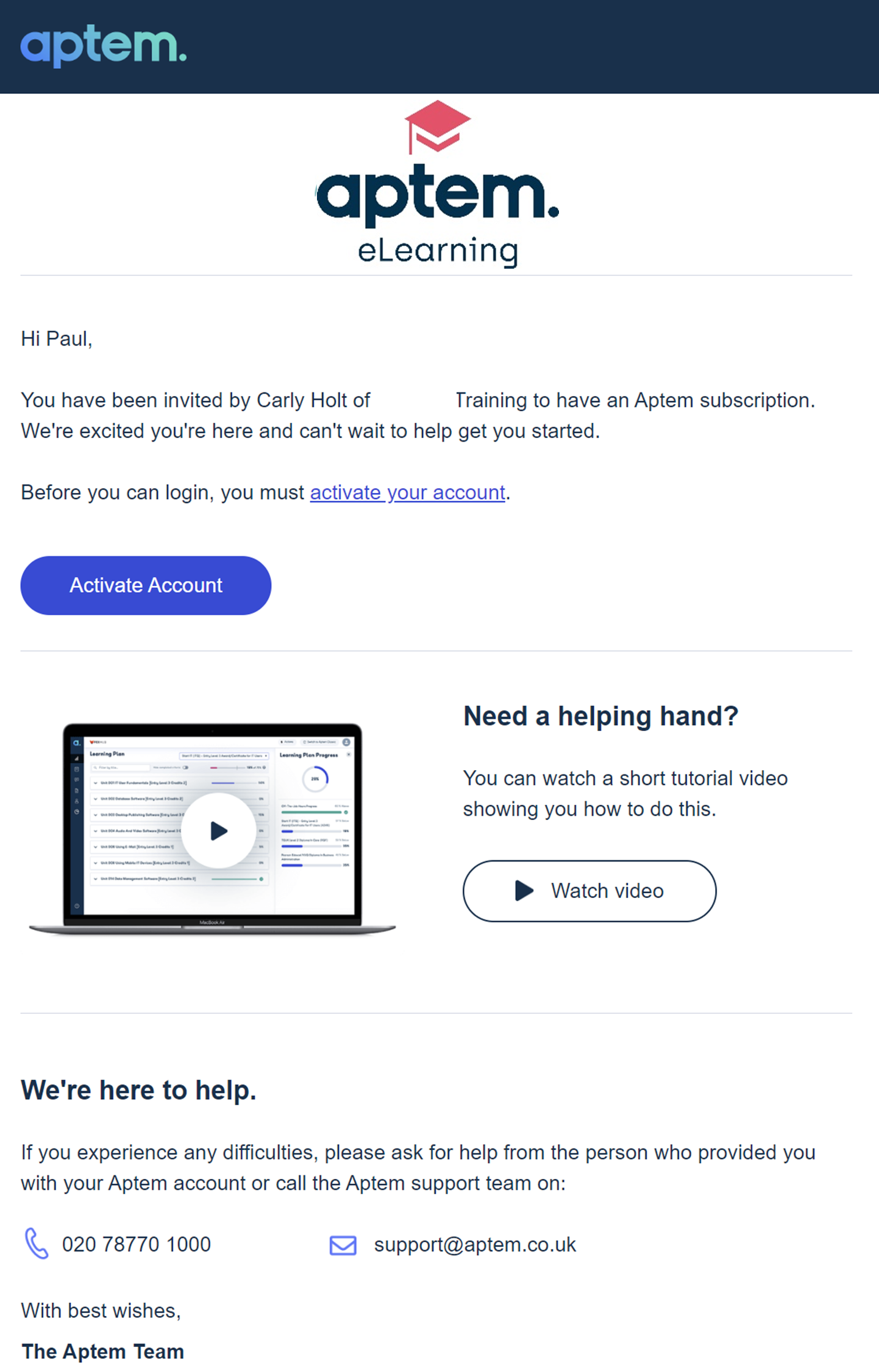 Click Activate account to proceed. You will be taken to the following screen. Choose a username and password.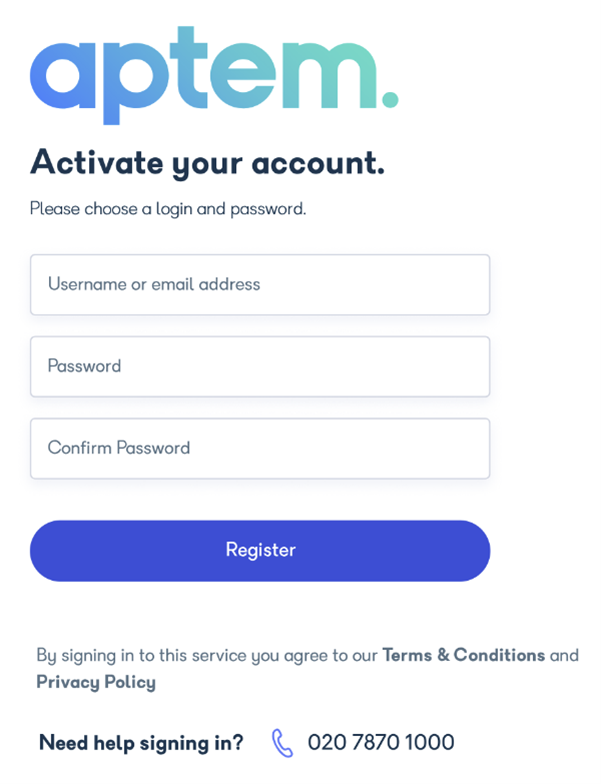 Aptem will automatically use your email address for your username, but you can set a different one if you wish. If this username has already been used previously you will notified and another username must be entered.
Once you have created your username and password, you will be asked to confirm your personal details and to create or select an online digital signature.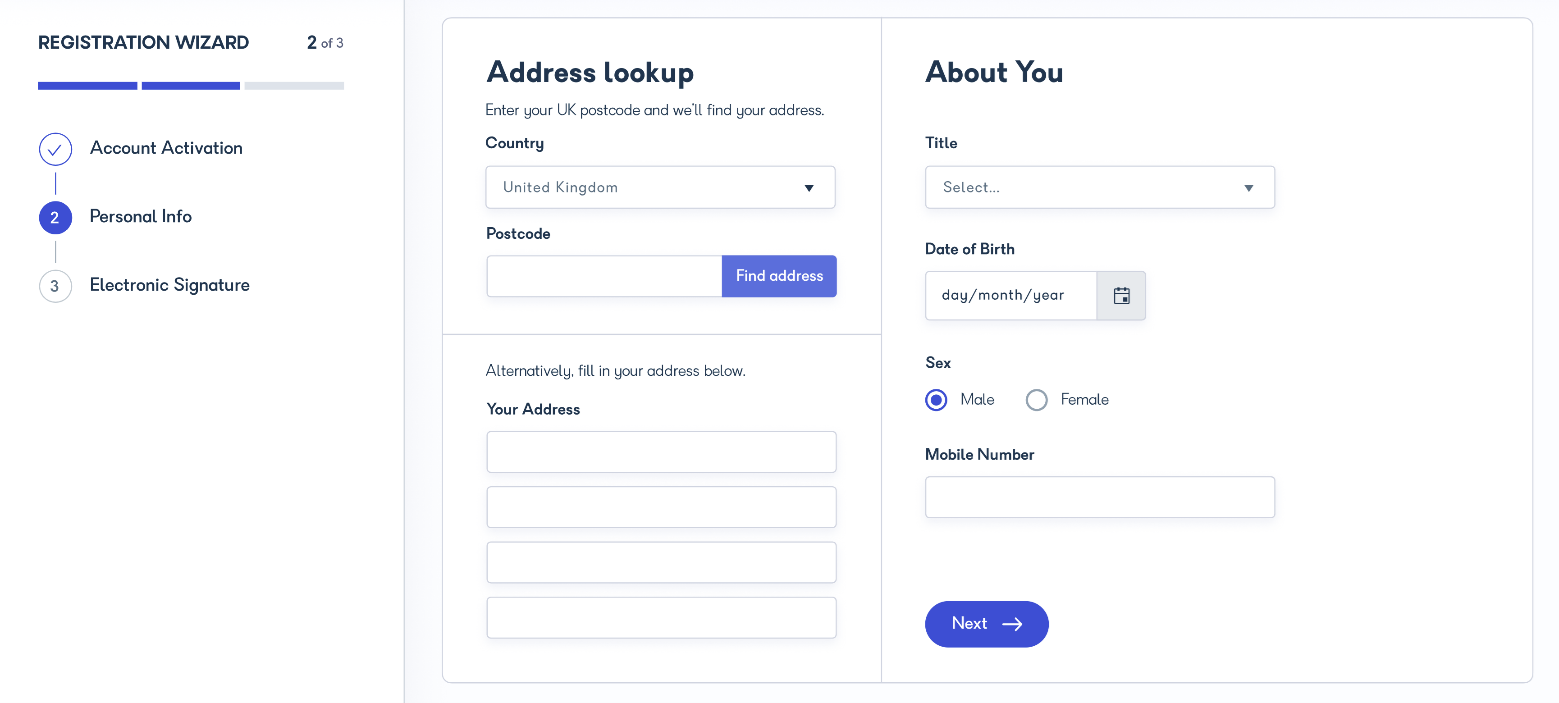 You can either use your computer mouse or touch screen to create a signature, or select a signature sample from the list. This is especially useful if you do not have a touch-screen or have additional mobility needs.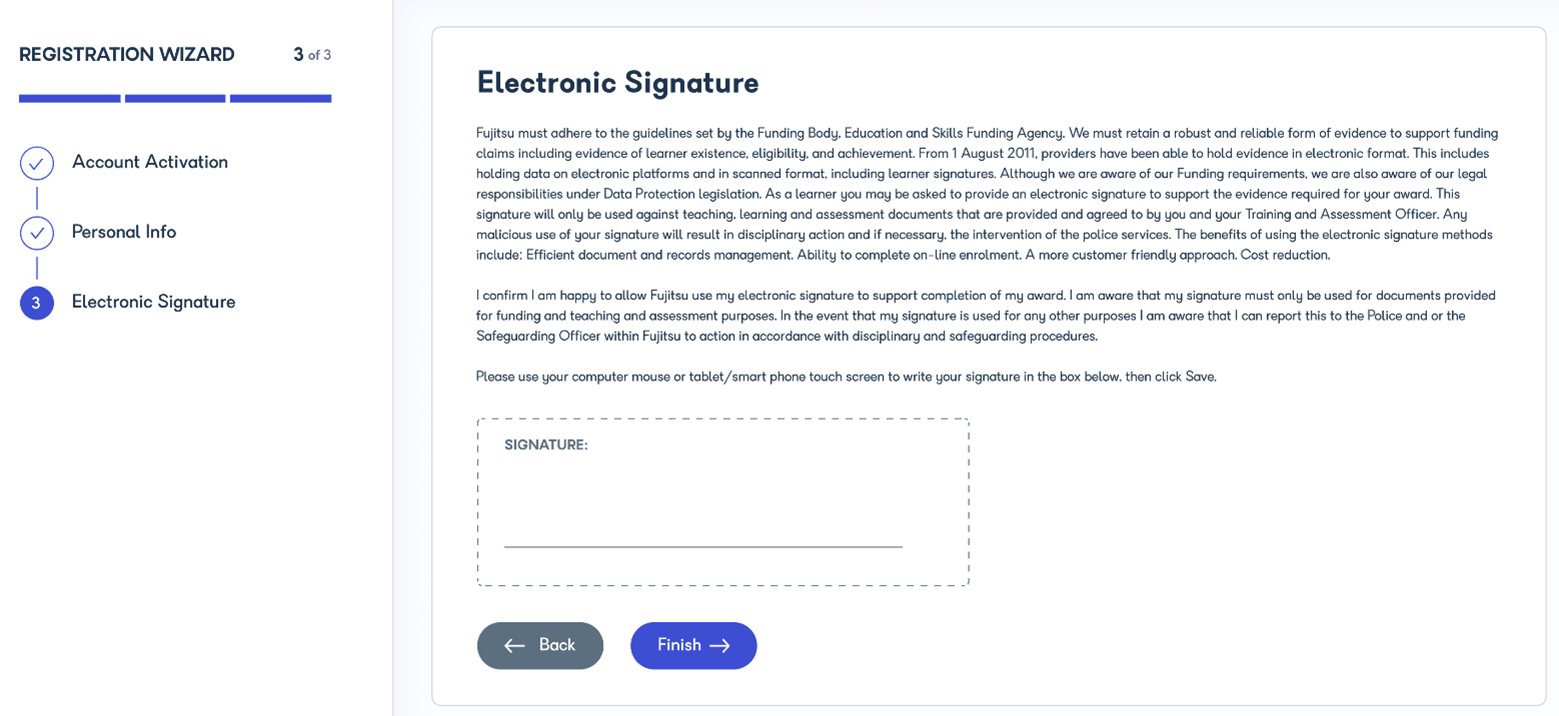 Onboarding Wizard
When you first log into Aptem, you will be taken to the onboarding wizard. Here, you may enter your personal details and information relevant to the training you will be undertaking. Using this wizard, you can also review and sign any required documentation.
Please note: Depending on the type of programme you are enrolling on to and the configuration that your training provider has set up will dictate the steps and terminology that you see here.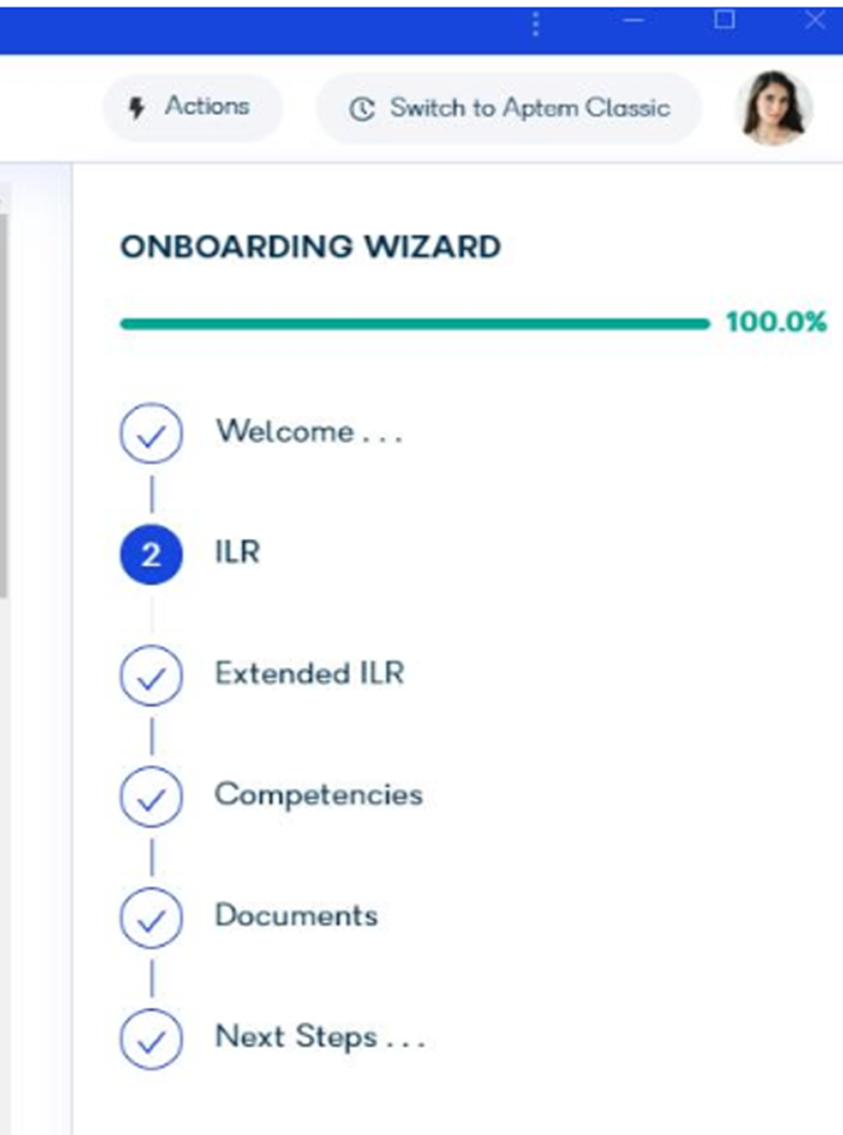 For government funded programmes you may also be asked to complete further information. These are covered in: Completing the ILR and Extended ILR