Overview
An administrator or a tutor can create a tracker. To edit a process automation tracker, you must have the Process Automation Trackers (Edit) role.
Navigating to the tracker
You can use the Tracker Management screen to view a list of trackers. To view trackers specific to a learner from, you can use the learner navigation menu of your learner's record, or by select Trackers from the View column dropdown on the Learner management screen.
Editing the tracker
To edit an existing tracker, navigate to the tracker, and click the options icon ⋮ on the far right. Select Edit.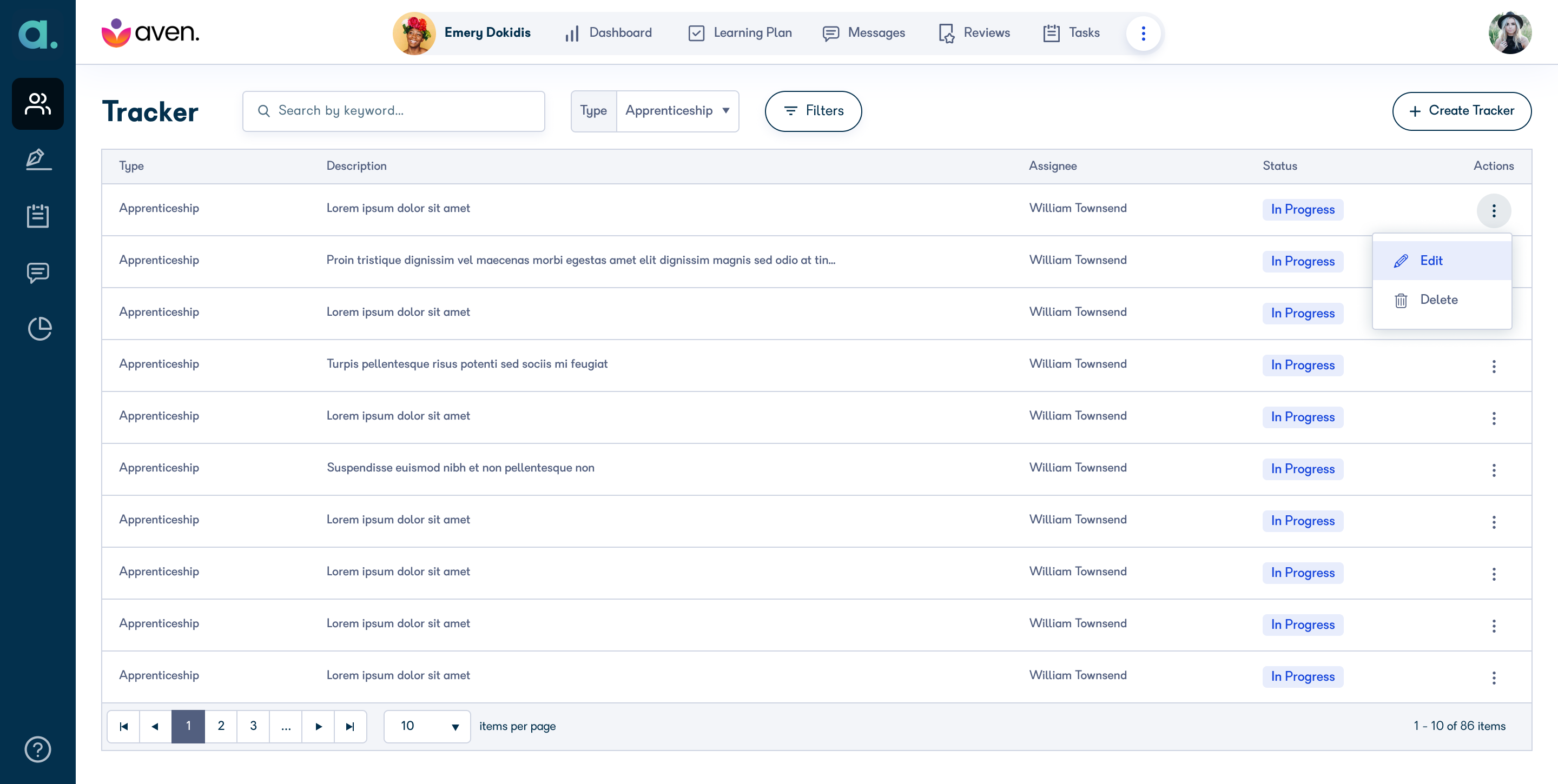 The Edit Tracker screen is displayed.
Depending on the type of tracker, various fields will be displayed. The following example shows an ILR tracker in edit mode.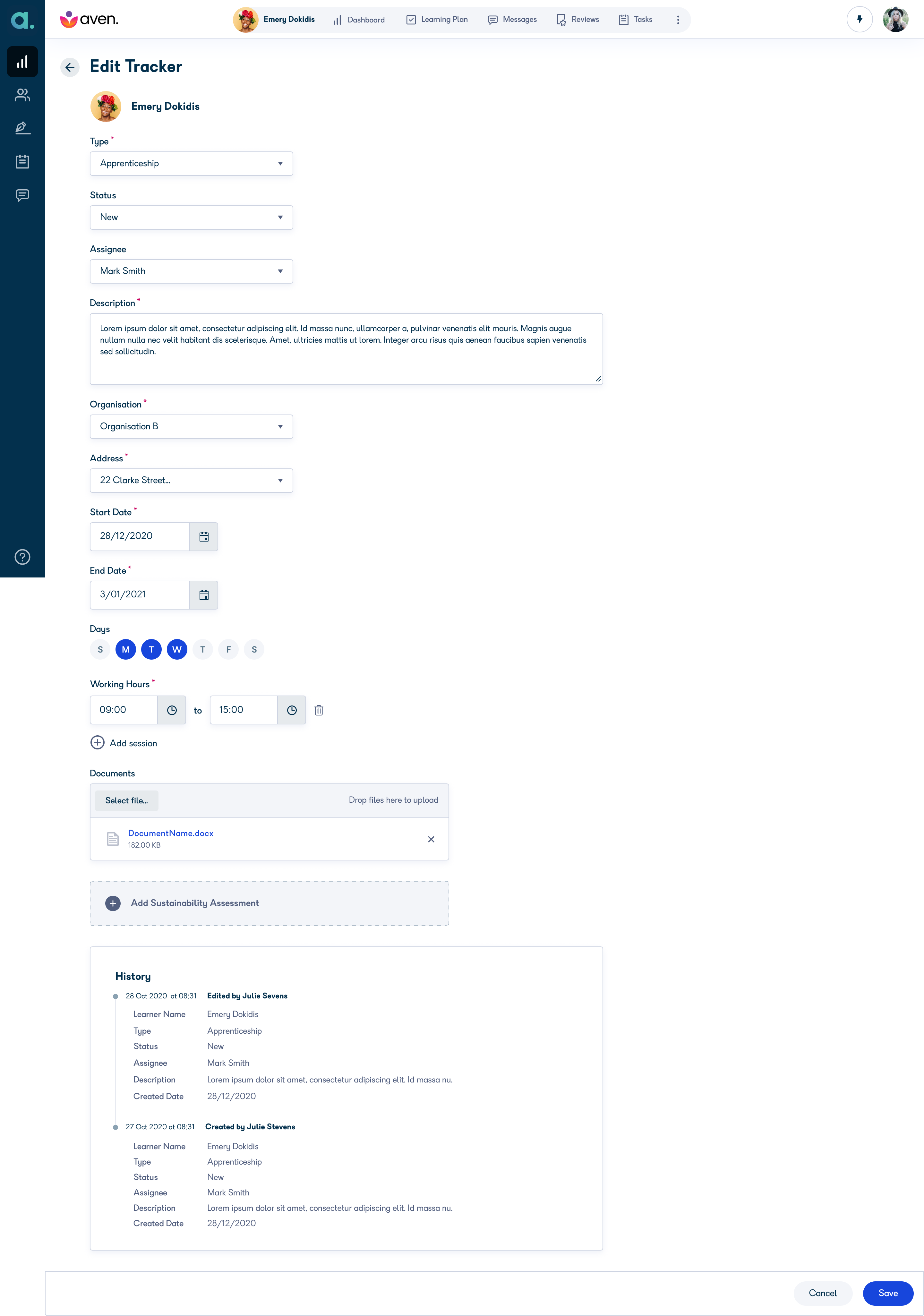 In the edit view, you can view/edit the fields on this tracker.
Type
On the edit view, you cannot edit the tracker type that was set when the tracker was created.
Status
You can set a status. Choose from the following:
New – Use this for new Tracker items you are creating.
Resolved – This query has been resolved.
Rejected – This status means you are declining the ILR Status and either the learner or the Admin needs to re-complete this.
Closed – This means that it will automatically open the ILR. It will therefore return to your Batch File.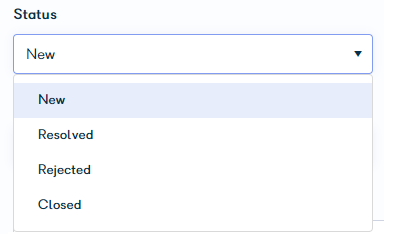 Assignee
You can assign the tracker item to another administrator or to yourself.
Description
You can edit the description detailing what needs to be done.
History
You can view the tracker creation / editing history under this section.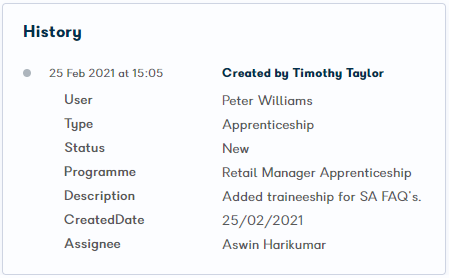 Once you have made your edits, click Save.
If any of the entries are invalid, you will see an error message. If there are no errors, the changes are saved, and the updated tracker can be viewed on the trackers page.