Overview
If you have LRS integration enabled on your tenant/programme, you can carry out a PLR check on your learners. You can use the information from the LRS and have this populate the PLR section of the review. Note that the the PLR review panel will show both - information from LRS, and the manual entries made by the learner during onboarding.
The PLR panel
Using the PLR section, you can view the online record from the LRS (Learner Records Service) and search for/create the ULN (Unique Learner Number).
Retrieving qualifications from LRS
To get a learner's PLR, either enter their ULN (Unique Learner Number) in the text box and click Get PLR or leave this empty to start the ULN search. If a match is found, you will be able to populate the ULN field with this information.
Where a PLR record exists for the learner the detailed record will be shown and will be added to the grid.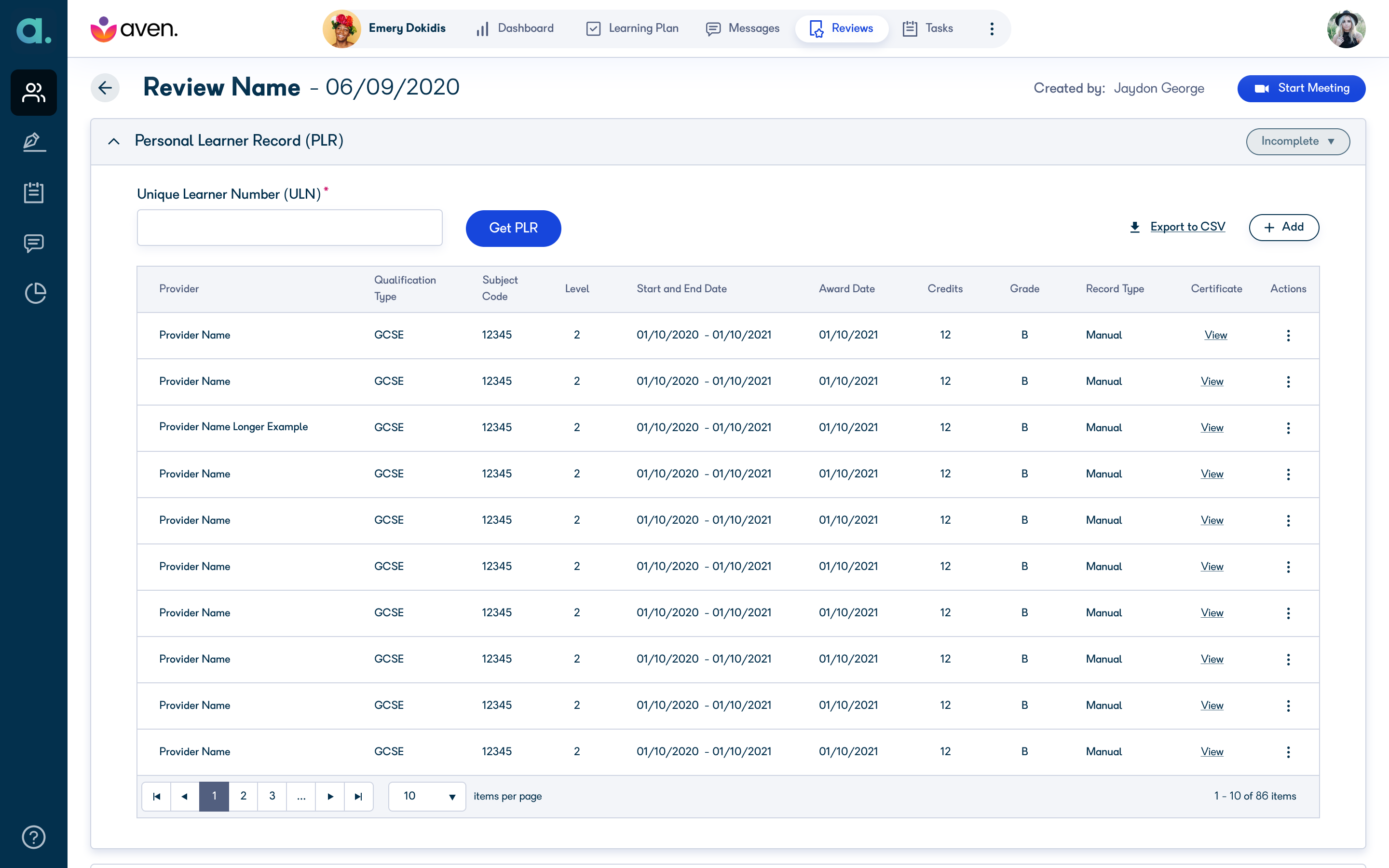 Manually adding qualifications
To manually add qualifications, click Add. A form will be displayed. Complete the form and click Save. Please note this will not update the PLR in the Learner Record System, only in Aptem.
Calculation of attainment levels based on prior learning
To enable the tutor to take a decision about which level to put the learner on, the system calculates an overall attainment level, and attainment levels for Maths, English and ICT.
The calculation is made using accepted logic for prior attainment levels, and is based on what has been picked up in the PLR, or entered by the learner.
In case of Overseas Qualification, there is no system to calculate the attainment level, and the system will show it as no Qualification.
As a tutor, depending on your role, you can decide what value you want to report in the ILR. You can form your judgement on the basis of the available evidence, the learner input, or on the calculated attainment levels. By default, the value selected by the learner is selected.
You can also decide what functional skills the learners need to take, based on their prior learning, and on the programme requirements. By default, the None option is selected.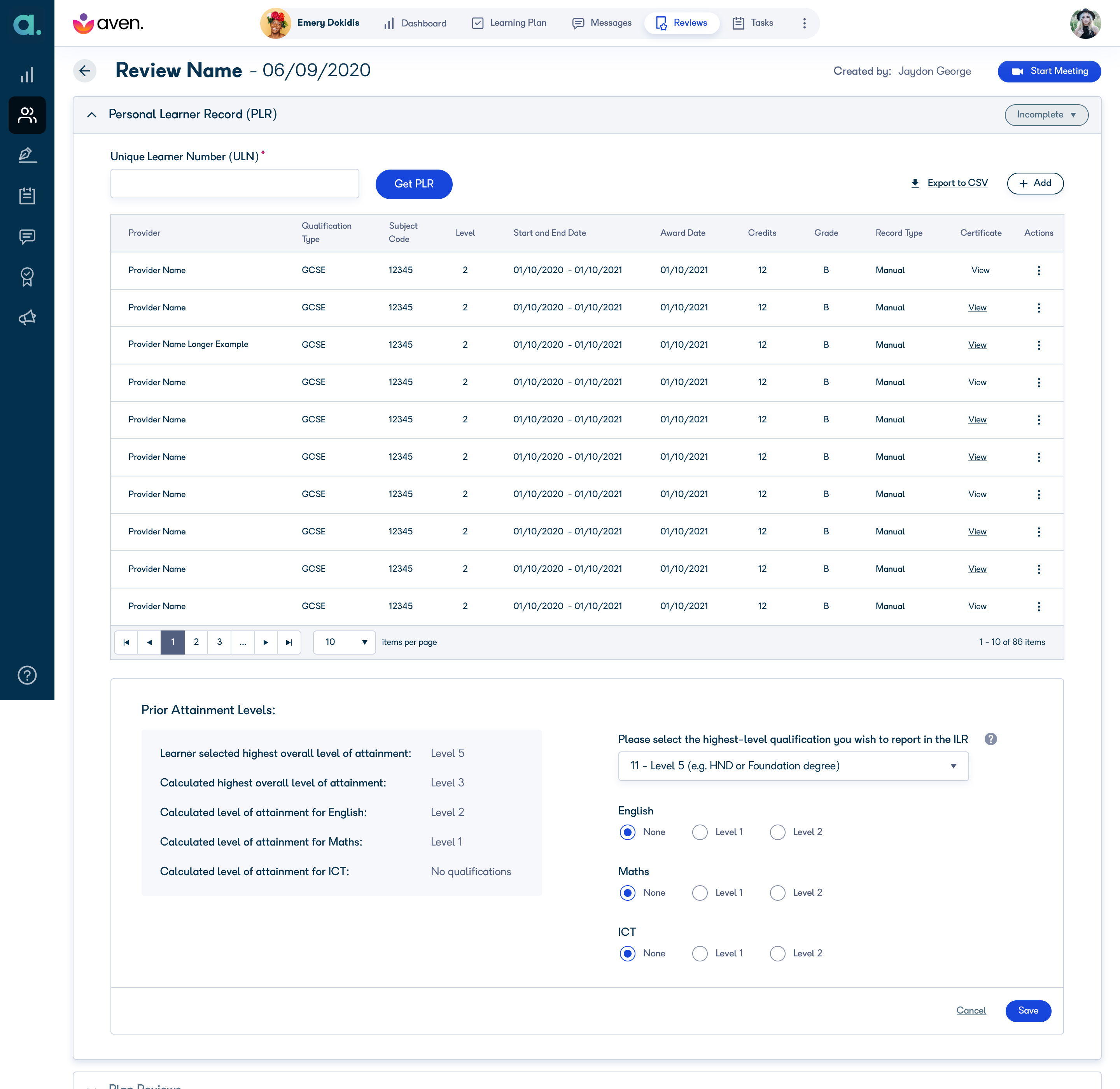 Edit or delete a learning record
To edit or delete a learner record, click the options icon ⋮ on the far right.