Overview
You can use the advanced filters to narrow down the list of participants. To use the advanced filters, click Filters. You can see the various filters on the right pane.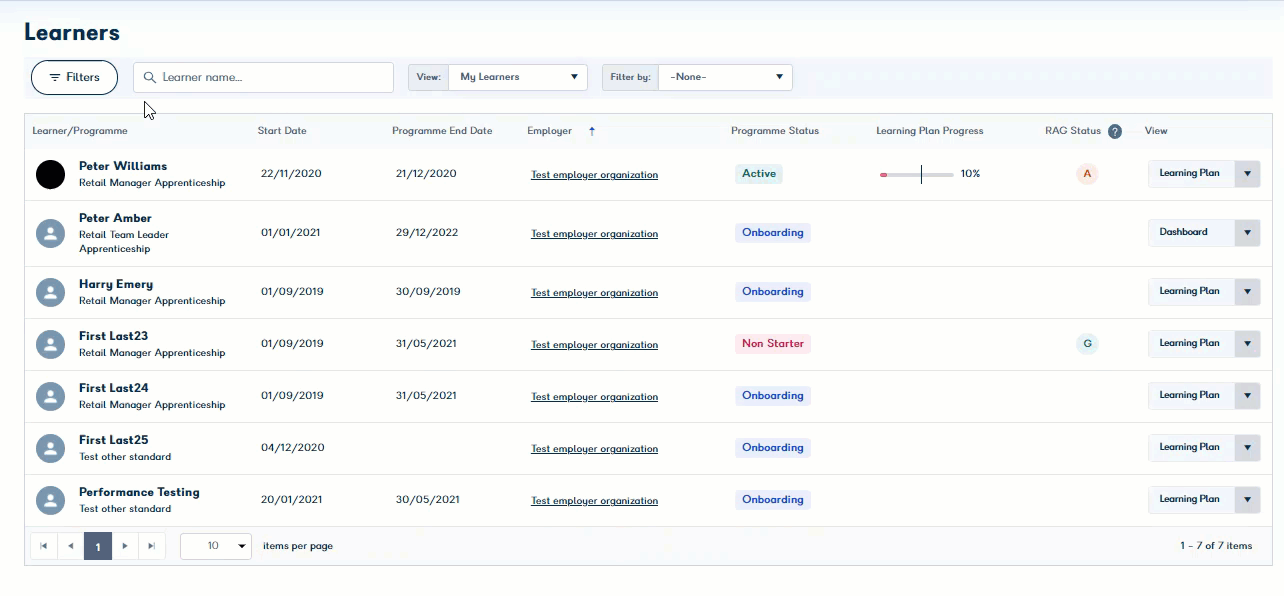 Currently, the following advanced filters are supported:
You can use more than one filter, the grid will use all the filters used to update the list of participants.
Filter by Programme
You can filter the participants by programme.

Filter by Groups
You can filter by the groups that you have been given access to by your organisation. If you have a multiple group hierarchy in your organisation, you can navigate though the levels and select the group you want to filter by.

Filter by Employer
You can filter the learner list to a specific employer.

Filter by Primary Work Coach
Where you have been given access to view participants that belong to other Tutors you can use this filter. Please note that this is limited by your organisation's group structure.

Filter by Status
You can filter participants using one or more of the following status:
Onboarding
Ready to enroll
On Probation
Active
Non Started
Under Review
On Maternity break
On Illness break
On other break
Entered EPA
Completed
Withdrawn w/o funding
Early leaver (funded)
Not eligible
Imported

Filter by Date
You can search by the start date or the end date.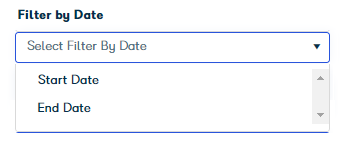 If you make a selection, you will be prompted to specify the date range.
The filter will then use the specified date range to narrow down the list of participants.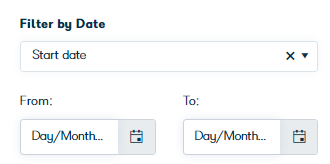 Clear filters
To clear a particular filter, hover over the field. Click the x-shaped clear symbol that appears on the field, towards the right.
This will clear the filter, and the list of participants is updated.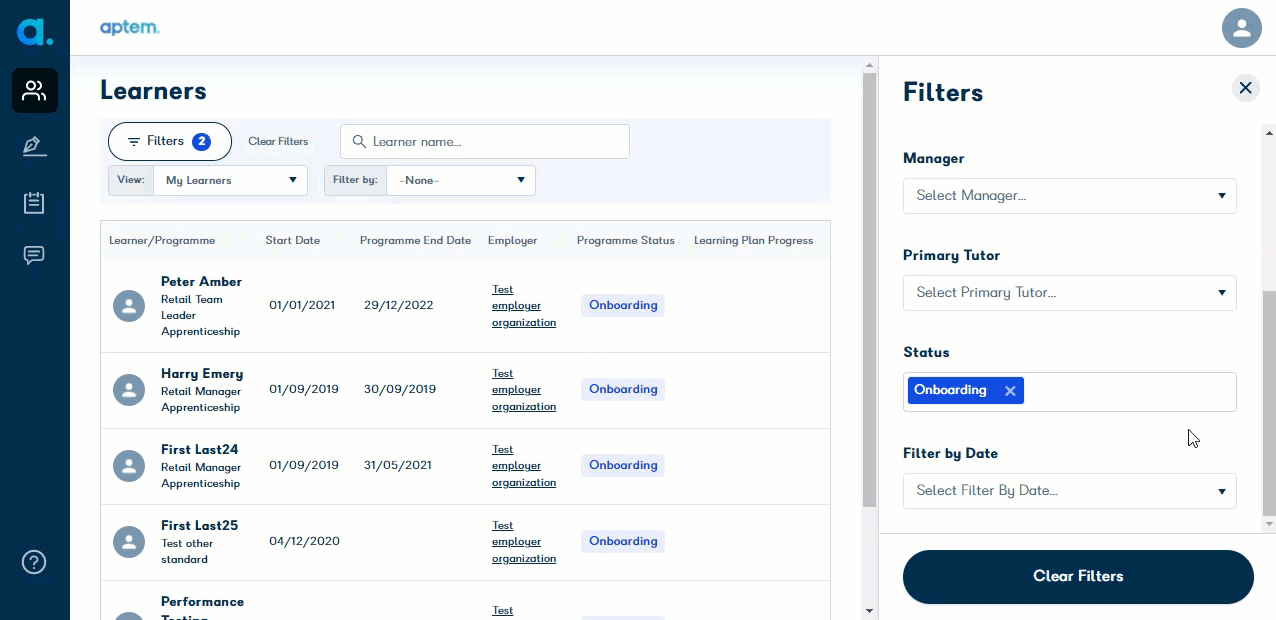 To clear all the filters used, click Clear Filters.

This will clear all the filters, and the original unfiltered participant list will be displayed.