Overview
As a tutor, you can view existing notes and add new ones. Using the notes functionality, you can document information about the learner and view the recorded information from the past.
Please Note: The Notes section is not visible to Learners or Employers who have access the system.
To view notes relevant to a learner, click Notes from the learner navigation menu of your learner.

You can also navigate directly from the Learner management screen, by selecting Notes from the View column dropdown.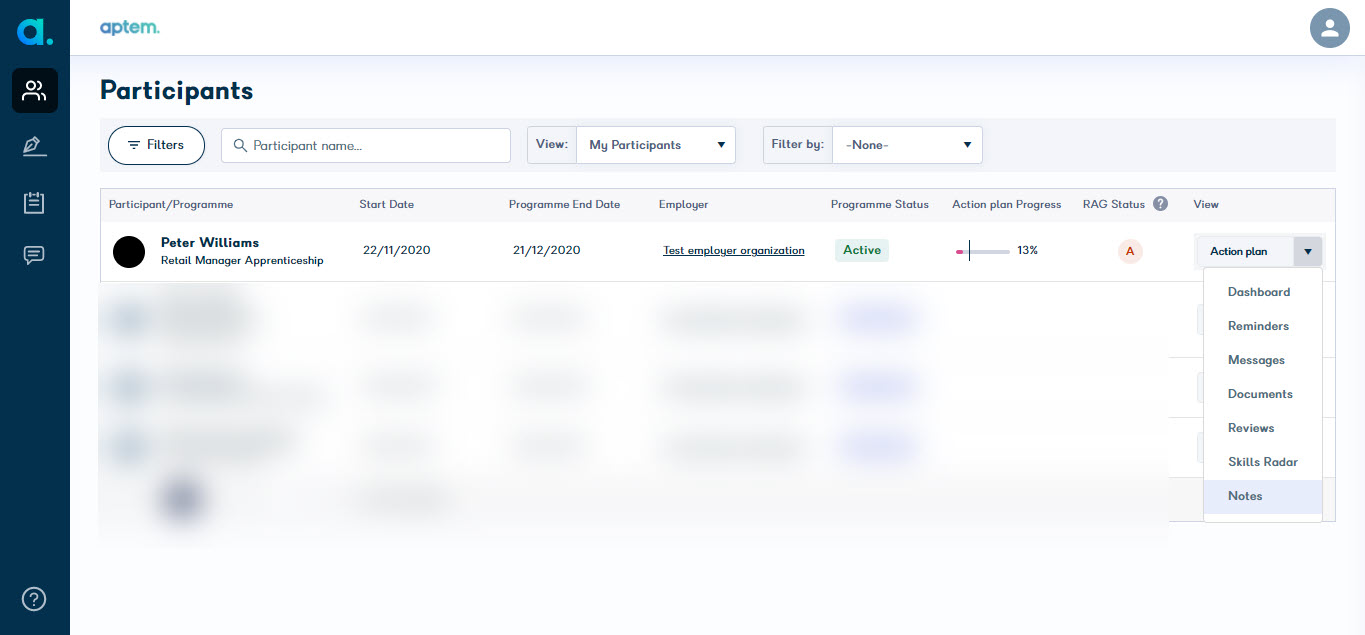 On the Notes page, you can see the history and audit trail of notes relevant to the learner. The notes are arranged in a a timeline - with the latest note shown on top. Each note shows the name of the author of the note, and and the time it was added / edited.

To view a note, click on it. To add a new note, type in the box at the bottom of your screen and click Add Note. You can also edit or delete an existing note that was authored by you.