Getting started with reviews (for learners/job seekers)
This article documents functionality that is still in development and will be released at a future date.
Using the Reviews tab on the side bar, learners can view a list of planned and completed reviews to track their progress.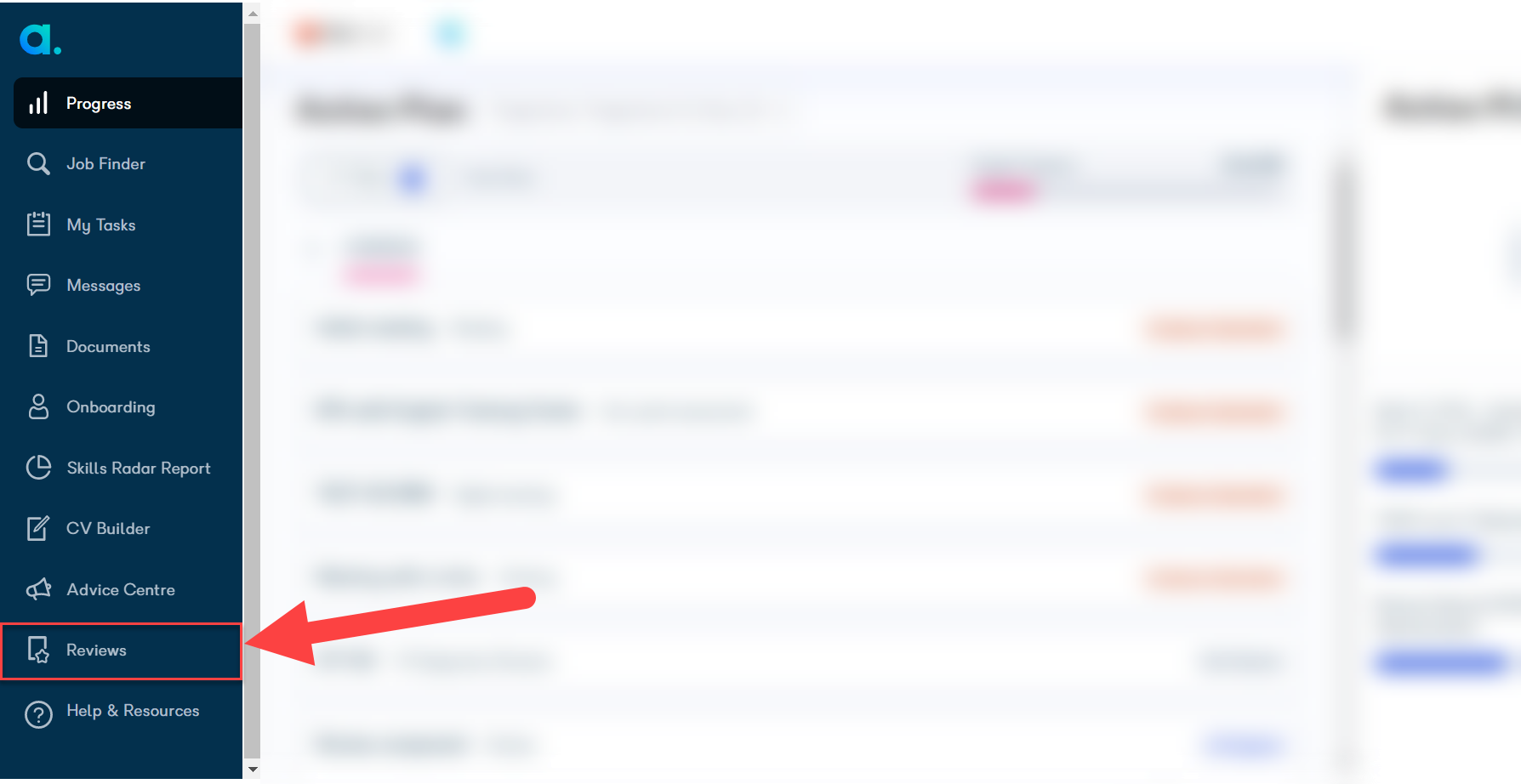 You can view the planned review and completed review lists by navigating to the relevant tab.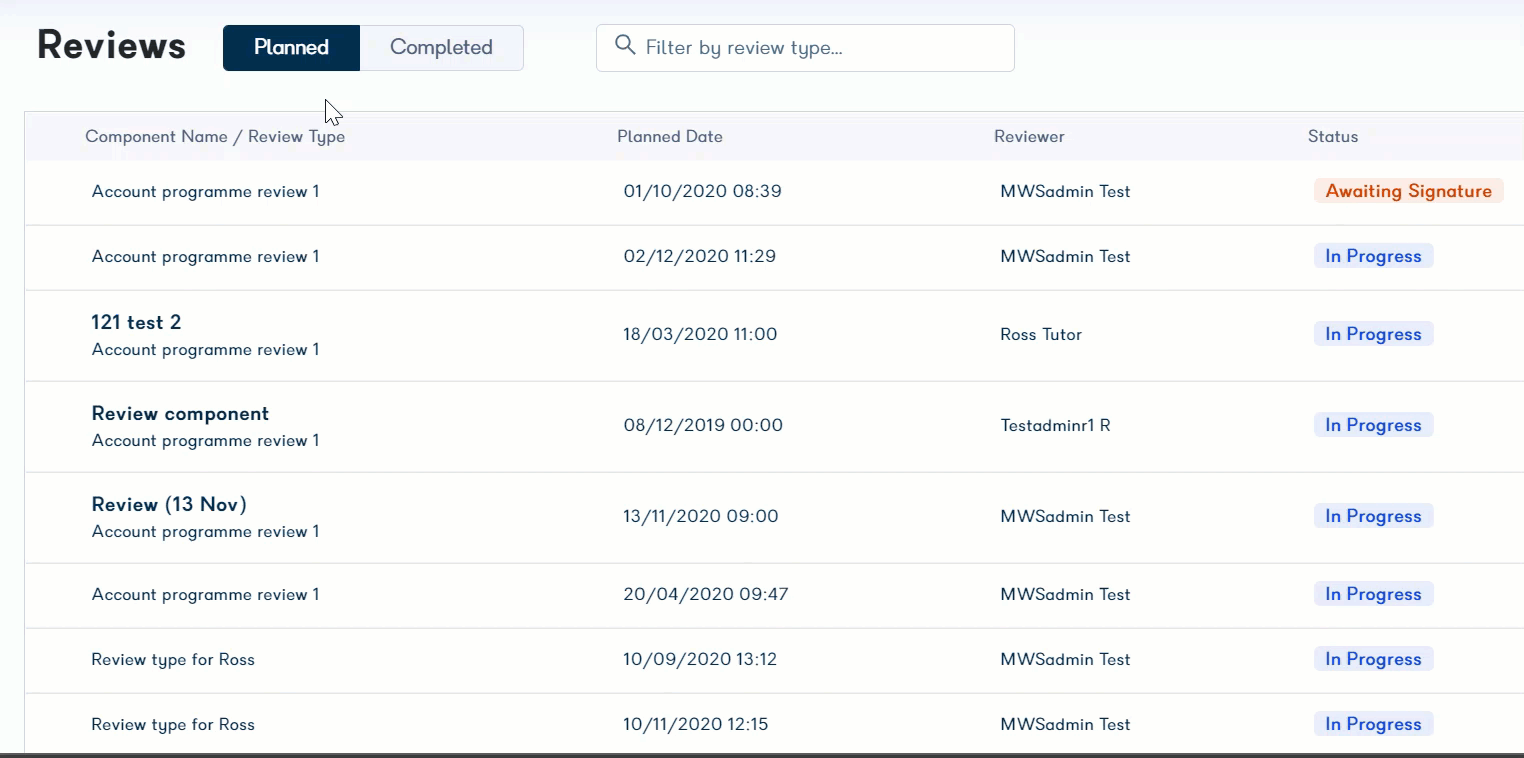 You can see a maximum of 10 items per screen, the most recent reviews listed first. To view older review items, use the pagination controls at the bottom of the screen.
The planned reviews list has the following details:
Review type
Planned date
Reviewed by
Status
The completed reviews list has the following details:
Review type
Started date
Completed date
Reviewed by
Status
View a detailed review
In case of completed reviews, you can view the detailed review within the platform.
To see a review, click on View under Review Actions.

Reviews are divided into various sections. You can expand or collapse a section by clicking it, as shown.
Here, you can see the Skills Radar and Learning Progress sections.