How can I check if a learner has access to the new console view?
If you would like to check if a Learner has access to the Console platform you can select the 'edit users details' option on their profile, in the Classic Console:





(This can also be done by selecting the edit pencil option available on the right-hand side of all users in the Users tile section).
On the following page you will be presented with all of the details for the user. If you scroll down to the very bottom, there will be an option that lists the platforms the user has access to: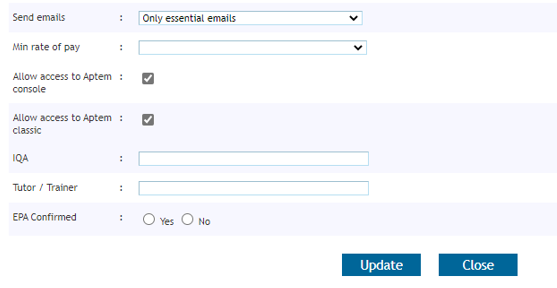 If the access to the Console platform is not ticked you can simply check this box and save the details, and the Learner will then have the option to access the Console platform as well.