I am unable to edit a Review Component, why is this?
If you do are unable to edit a Review Component in either Console or Classic, and you have checked that your permissions are correct, this may be because the Task associated with the Review has been "Marked As Not Complete".
This is an option that is exclusive to Reviews created within Employ – Restart programme types. This option can be selected by any admin who has the ability to manage Learning Plan content, by clicking on the three dots next to any component in the tutor console, and selecting 'Mark as Not Complete'.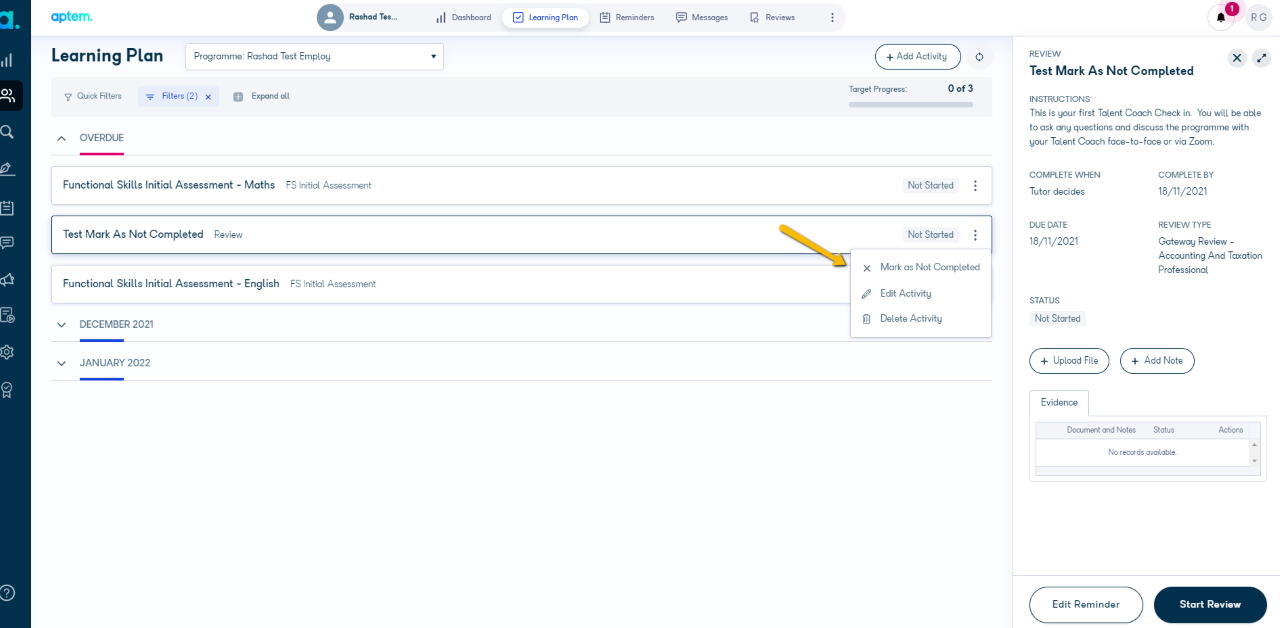 Please note that using this option is only available to components set to 'Tutor Decides', and will prevent this component from being amended at all.
Once an activity has a status of "Not Completed", it is not possible to change the status. To resolve this issue, any review components set to 'Mark as Not Complete' will need to be removed from the Learning Plan and recreated.
For more details regarding using the Mark As Not Completed option, please see this article: Marking an activity as 'Not Completed'.