Within the review component, what is the difference between the 'Complete by' and the 'Due date' fields?
As in the screenshot below, there is a 'Complete by' field and a 'Due date' field.

The 'Complete by' is taken from the Component.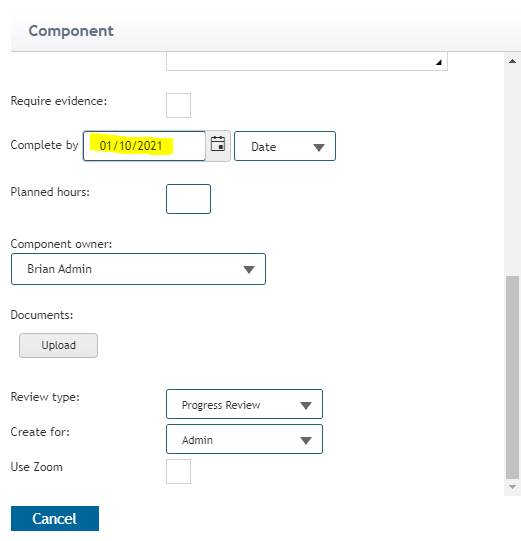 The 'Due date' is taken from the Task within that component.