Search for an Organisation 
Overview
When you have additional information to add to an organisation, you can use the search facility to find the organisation.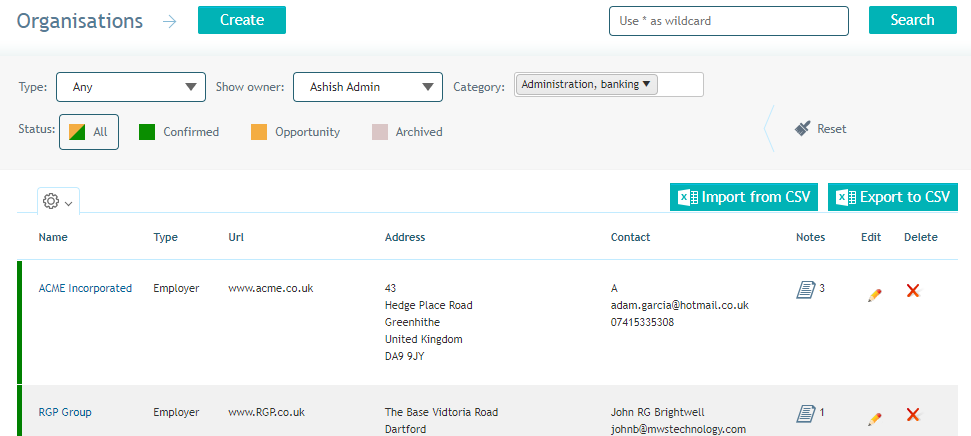 You can search for almost anything in the Search box on the top line and if you are unsure of anything, such as the spelling, you can use the * as the wild card so any character will be included in the search.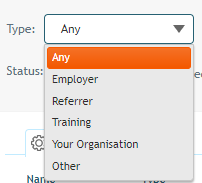 You can search by all types of organisation or choose from the Type dropdown list.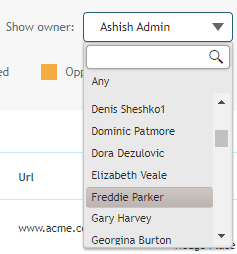 You can search by the organisation owner from the Show Owner dropdown list.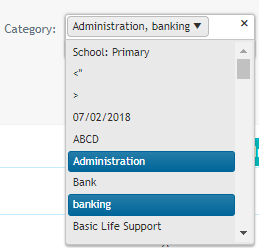 You can search by multiple categories from the Category dropdown list. For example, by both Administration and Banking - simply hold the ctrl key down to select the second or subsequent choices.

You can search by All Status types or individually by clicking on the appropriate square, which is highlighted by a rounded rectangle when you have chosen.

You can modify the Types by checking / unchecking the Types when you click the cog icon.
Finally, you can combine these criteria to make your search more specific.
If you have made a mistake or are a little confused, you can always start again by clicking on the Reset button.
You can also import or export selections from / to *.CSV files, see Import a list of people to create Learner accounts.