When trying to export a learner's E-portfolio, any evidence submitted as a NOTE is not appearing in the export file. Why is this?
Please ensure that you are extracting data from the file by using the right-click > Extract All option.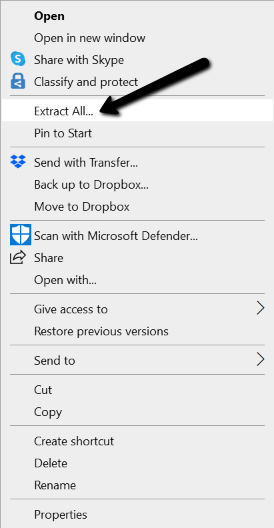 Then select the index file to open up all evidence/notes.