Multiple learner groups
Groups management in Aptem provides a powerful way to organise and manage your learners. In the January release we will be making it even more powerful by allowing you to have multiple group hierarchies and to add a learner to a group within each hierarchy. Using this feature, administrators will find it even easier to operationally manage learners, control access to information, and simplify reporting.
In preparation for this new feature we have updated the user interface to help make managing your groups even easier. The groups grid now allows you to see the hierarchy of your groups, expanding each group which will show the child groups within the grid.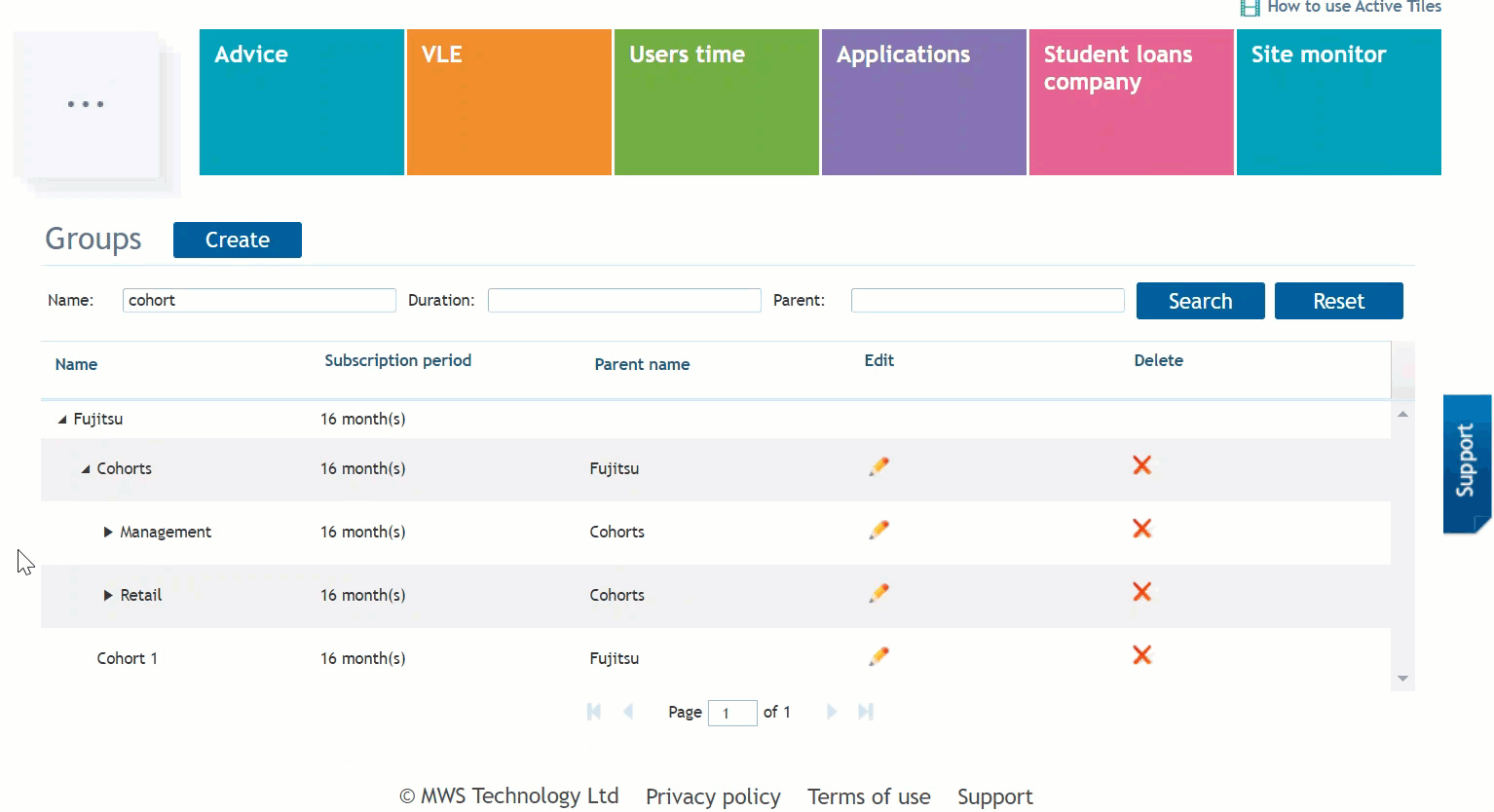 Process automation
We've saved the most exciting news for last! We are introducing process automation to help you reduce the amount of administrative effort in managing learners and to help you ensure compliance.
The series of automated processes within the platform will help you automate key processes, such as
changing a learner's name, initiating a break in learning, withdrawing a learner, changing a learner's employer, amongst others.
Process automations require approval by an administrator, ensuring that you have complete control over changes made to your learners' data. Upon approval, the process automation feature will update the relevant areas of the system including, ILR, learner profile, learning plan, etc.
The process automation will also create reminders for your staff to complete certain tasks.
These new automated processes will be released over the coming months as part of the regular updates. The first two of these process automations, included in this release, are:
In Q1 2021 we will be adding the following trackers:
Break in learning
Withdrawal from learning
Change of working conditions
Further automated processes that will be released in the following months include:
Return to learning
Change of employer
Change of programme
Completion of a component aim
Completion of gateway
Completion of programme
Please note that these process automations are limited to delivery programmes only, as this is where funding rules require changes to be monitored.
Note: If your organisation wishes to take advantage of these process automations you will need to contact our support team, or your implementation consultant, and request for these be enabled.
Minor improvements /
bug fixes
The following minor improvements and bug fixes have been made in this release:
We've made some performance improvements to the OData feed so that it's faster when querying for data
The user console had a file size limit that was a bit restrictive so we have increased it to a much higher amount
When you cloned a programme we weren't copying across all the attributes so we are now doing that
User Generic Reports (UGR) now includes ILR cohort references
RAG status now shows in the PDF review document